About Us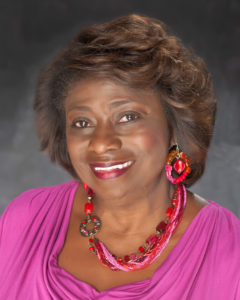 The Barbara Holston Education Fund exists to provide participants in Fort Worth Housing Solutions' programs financial assistance to pursue academic, technical or vocational training. The Fund is a nonprofit, tax exempt, 501 (c)(3) organization governed by a volunteer Board of Directors composed of FWHS employees and community members.
Our vision is that all participants in housing assistance programs have the opportunity to achieve their academic and career goals and become financially self-sufficient.
Educational expenses can be a significant barrier to lower-income individuals who want to pursue a college degree, certifications or technical training. Ancillary expenses associated with school attendance such as books, fees, supplies and transportation also impact how much an education will cost.
The Barbara Holston Education Fund works to eliminate those barriers by awarding several scholarships each year to residents enrolled in FWHS programs.
About Barbara Holston
Barbara Holston served as the senior executive at the Fort Worth Housing Authority, now Fort Worth Housing Solutions from 1991 to 2014. Throughout her career, she encouraged thousands of program participants to pursue higher education and vocational training to improve their ability to provide for themselves and their families. During her 45-year career in the housing industry, Barbara Holston built a lasting legacy of client service and support.
Ms. Holston also was a youth development advocate who worked with mentorship programs and provided leadership on a variety of community outreach initiatives. Additionally, she spearheaded efforts to open the Amaka Child Care Center, an affordable resource for families at the Butler Place public housing community east of Downtown Fort Worth. She attributed her success to strong partnerships that strengthened opportunities for agency clients.